Real estate crowdfunding platform Fundrise has helped to finance a "Class A" apartment building in Salt Lake City, Utah.  The 158 unit building, called the Bonneville, is located in the Central City neighborhood of Salt Lake City.  According to Fundrise, investors participating in the offer via its marketplace will be receiving a gross annual return of 14% over a 36 month term.
Fundrise has partnered with JF Capital who is the sponsor on the project. According to Fundrise, JF Capital is a boutique real estate investment management firm with a track record of more than $700 million of acquisitions and developments since 2007, including residential, multi-family, and senior housing.
"Working with Fundrise allowed us to lower our overall cost of capital by adding fast, flexible gap financing. We look forward to working with the Fundrise team again in the future," said Alan Lewis, Partner at JF Capital.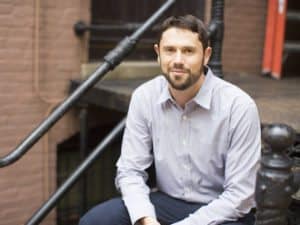 Fundrise points to info from the U.S. Chamber of Commerce which rated Utah as the #3 state in overall economic performance at the end of 2014. The economic growth is said to have been driven by incoming companies like Adobe, Twitter, Electronic Arts and Goldman Sachs, along with both public and private investment in business-friendly policies, education, and new infrastructure, such as Google Fiber.
"Salt Lake City is ranked as the #1 place for business for a reason. The market is one of the strongest performing in the country and demand is expected to outpace supply for the next two to three years," said Ben Miller, CEO of Fundrise. "JF Capital was a natural partner for us with a strong record of success in multifamily development, having recently completed more than 600 units in the greater Salt Lake City area."